"I'm not bad.  I'm just drawn that way."  Jessica Rabbit
Plenty of criticism is heaped on post-restoration church leaders.  There seems to be a tendency to hold them up against an impossible and inaccurate standard of perfection while giving a pass to figures in the Old and New Testaments.  But is that fair?  Wouldn't OT & NT leaders have the same shortcomings when viewed from our "enlightened" modern perspective?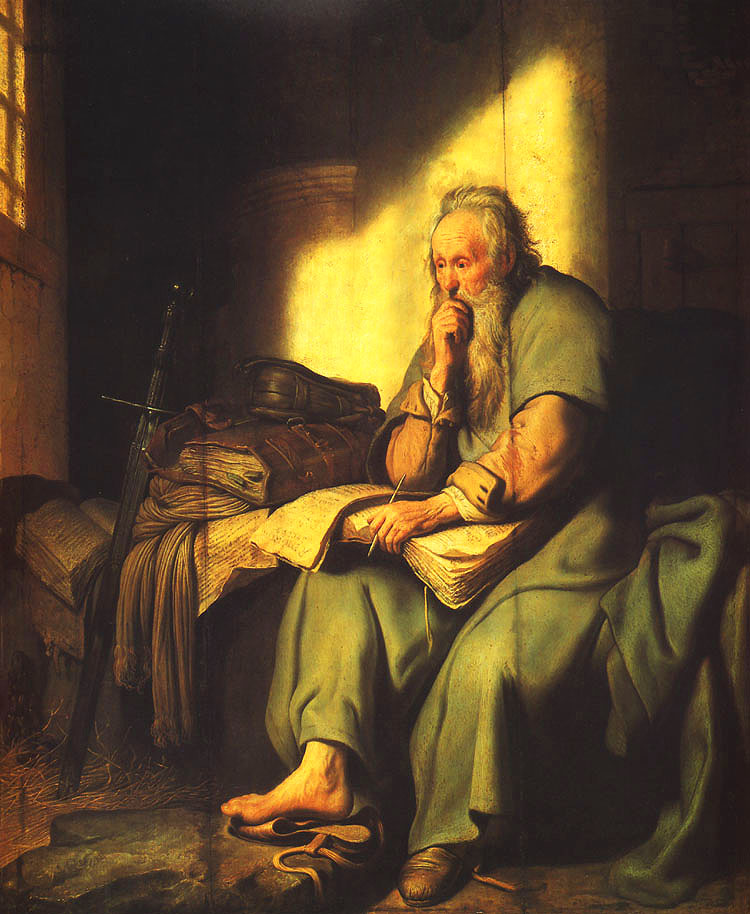 Paul's writings are some of the best literary achievements in the Bible.  His writings are poetic, ambiguous, and reveal a fascinating picture of emerging Christianity in far-flung parts of the globe.  However, there are also many cringe-worthy statements about women attributed to him, leading me to believe that either Paul did not like women or his statements were altered by misogynistic editors.
Here are some of the statements about women attributed to Paul:
Yet, to be fair, we also have evidence that he was very successful in terms of female converts:
Acts 17: 4

And

some of them believed, and consorted with Paul and Silas; and of the devout a

Greeks

a great multitude, and of the chief b

women

not a few

. 

(The important women, probably those with the best self-esteem, found his preaching valuable).

Acts 17: 12

  Therefore many of them believed; also of honourable

women

which were Greeks, and of men, not a few. 

(So, honourable Greek women believed his preaching).
And he has quite a few interesting things to say about marriage as well:
1 Cor. 7: 28

 

 But and if thou

marry

, thou hast not sinned; and if a virgin

marry

, she hath not sinned. Nevertheless such shall have trouble in the flesh: but I spare you. 

("Trouble in the flesh" doesn't sound promising.  I hope there's a cream for that.)

1 Cor. 7: 33-34

  But he that is

married

careth for the things that are of the world, how he may please

his

wife. 

(Really?)

  There is difference

also

between a wife and a virgin.  The unmarried woman careth for the things of the Lord, that she may be holy both in body and in spirit: but she that is

married

careth for the things of the world, how she may please

her

husband. 

(Really??  This leads me to believe that Paul was not married.)

1 Tim. 5: 11

But the younger widows refuse: for when they have begun to wax wanton against Christ, they will

marry

; 

(So, unmarried people are naturally more spiritual, and young widows are all sexed up?)

1 Cor 7: 1-2

(

Paul answers special questions about marriage among those called on missions—Paul extols self-discipline). 

(I find this preface to chapter 7 unconvincing based on a lot of what follows, but maybe that's just me.  I agree that it makes more sense if you limit the context to that, but I am not convinced that is upheld by what is written.)

 

Now

concerning the things whereof ye wrote unto me: a

It

is good for a man not to touch a woman.  

(Cooties?)

  Nevertheless, a

to

avoid b

fornication

, let every man have his own c

wife

, and let every woman have he

r own husband. 

(Ever the romantic . . .)

1 Cor 7: 35-39

  And this I speak for your own profit; not that I may cast a snare upon you, but for that which is comely, and that ye may attend upon the Lord without distraction.  But if any man think that he behaveth himself uncomely toward his virgin, if she pass the flower of

her

age, and need so require, let him do what he will, he sinneth not: let them ma

rry

. 

(Say what?  Flower of her age – is this menopause?  This sentence makes more sense if it you substitute "if she be deflowered" instead of "if she pass the flower of her age."  Is this a mistranslation?  Does this mean you should get married if you break the law of chastity?)

  Nevertheless, he that standeth stedfast in his heart, having no necessity, but hath power over his own will, and hath so decreed in his heart that he will keep his virgin,

doeth well. a

So

then he that giveth her in marriage doeth well; but he that giveth her not in marriage doeth better. 

1 Cor 7: 39-40

The a

wife

is bound by the b

law

as long as her husband liveth; but if her husband be dead, she is at liberty to be

married

to whom she will

(I think I saw this episode of Law & Order)

; only in the Lord.  Bu

t she is happier if she so abide, after my judgment: and I think also that I have the Spirit of God. 

(This sentence seems like the byproduct of paper being expensive and having no erasers).
But, on the flip side, Paul comes out in defense of marriage, sort of, by saying that a sign of apostacy in the latter days would be "aForbidding to bmarry"  (1 Timothy 4: 3).  (So, it's not better to abstain after all?  Or did someone else edit Timothy than edited Corinthians?  Yes, they did).
Paul also said some very progressive things about equality in marriage, including inter-faith marriages.  1 Cor. 7: 12-16  But to the rest speak I, not the Lord: If any brother hath a wife that believeth not, and she be pleased to dwell with him, let him not put her away. And the woman which hath an ahusband that believeth not, and if he be pleased to dwell with her, let her not leave him.  For the unbelieving ahusband is bsanctified by the wife, and the unbelieving wife is csanctified by the husband: else were your children unclean; but now are they holy.  But if the unbelieving depart, let him depart. A brother or a sister is not under bondage in such cases: but God hath called us ato peace.  For what knowest thou, O wife, whether thou shalt asave thy husband? or how knowest thou, O man, whether thou shalt save thy wife?  (This is an example of Paul's writing at its best.  He uses symmetry to hold women and men equally accountable and to show how marriage blesses lives).
So, does Paul hate women?  Does he think celibacy is superior to marriage?  Was he just an insufferable young single guy when he wrote this and he shaped up later?  Was he just a byproduct of a less enlightened era?  Or was he just edited that way?  Given the contradictory evidence, my own opinion is that he was either edited by a misogynistic cleric trying to make a case for celibacy/hating on women in a DaVinci Code way, or that Paul was a snot-nosed punk when he wrote some of this and then grew up.  Otherwise, the constant shifting between reasonable sweetheart of a guy and "worst. boyfriend. ever." are too hard to reconcile.  Your thoughts?