"Whitewashing" is an accusatory term often used against the church to describe efforts to gloss over sticky points in doctrine or history.  So, does the church engage in whitewashing?
What is white-washing?  According to Encyclopedia Britannica:  to Whitewash is to gloss over or cover up vices, crimes, or to exonerate by means of a perfunctory investigation or through biased presentation of data.  Some examples of whitewashing given in Wikipedia are:
propaganda proliferation
implying a rosier version of events through selective inclusion
biased editing of official materials to control information or public image
Obviously, covering up actual crimes goes further than covering up unsavory historical incidents.  I am not aware of any specific accusations of crime-based whitewashing directed at the church; actual crimes should be reported, investigated and punished.
OTOH, vices are human nature.  Everyone has vices and mistakes in their history.  Every organization has people with vices.  That's a human problem.  Is it possible for people or organizations to be truly objective about themselves?  Do all religions white-wash?  I would suggest that most religions (and organizations of all types) do this to a great extent, with one possible exception:  the Hebrews.  The OT is full of crazy folks committing a multitude of sins (e.g. worshipping the golden calf, lying to one another right and left), yet still coming out as the chosen people.  Gotta love those guys.
Two types of white-washing come to my mind, and I think the second helps clarify understanding of the first (to an extent):
Organizational.  Examples within the church might be only including favorable historical events, presenting events or doctrine with positive bias, or emphasis on public image through information control.  IMO, the church has a "party line" with a fairly robust apologetics movement on the side.
Personal (Journaling).  This refers to individuals glossing over or omitting personal mistakes, focusing only on what is uplifting, finding a "moral" in every story or using personal experiences to teach a lesson to progeny.  Frankly, I'm not a big fan of this approach, although I understand the motives.
Why do people white-wash?
To provide inspiration.  Napoleon said: "The role of the leader is to define reality and give hope."  If your purpose in sharing the information is to edify and inspire your audience, you want to focus on what is uplifting and leads toward whatever your desired outcomes are.
Due to confusion and ambiguity.  Whitewashing implies that the organization knows the full truth but opts for selective disclosure.  But when events are unclear or subject to multiple possible interpretations, it may be wiser to present a superficial account to avoid creating further confusion by presenting ambiguous and conflicting viewpoints.
Personal bias.  We cannot be truly objective about ourselves.  Similarly, we cannot be unbiased about our religious faith.  We are always subjective, but even more so when the stakes are high and the topic is personal (such as our own life experiences or our religious faith).
To hide a multitude of sins.  When journaling, how much personal information is too much?  One's journal is not the Washington Post, after all–do the readers have a right to know everything?  To extend the analogy to a religious organization, what is the purpose of sharing the information?  To what end?  All churches that have ever had human beings as adherents have dirty laundry.  No one ever joined the Catholic church because of the "bad popes."  Yet, the Catholic church does great good and is not defined solely by these errant individuals.
Priorities and Purpose.  What is the purpose of communicating the information?  Who is the audience?  If the purpose is to edify and to promote Christ-like behavior, dwelling on the negatives or the mistakes of the past doesn't seem constructive or expedient.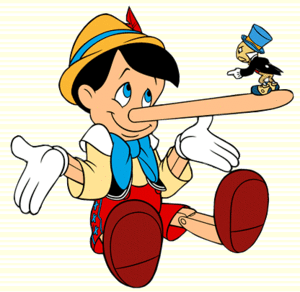 What's the downside of whitewashing?
Saying nothing whatsoever about unpleasant topics can create a sense of "the elephant in the room"–that there is something obvious not being discussed.  It can give undue weight to the undiscussed item.
A superficial approach to investigation can provide misleading perceptions.
It can lead to a black & white mindset that is just not realistic when dealing with human organizations or human beings for that matter.
It can create feelings of inadequacy in individuals who realize their own imperfections but are only presented with images of perfection around them.
Organizations and people can diminish their own critical thinking skills by "sniffing their own fragrance" or believing their own press.
When knowledge is suppressed or withheld or not easily obtained, paranoia can result.  Individuals who seek and find unique knowledge that goes deeper than the superficial spin may conclude that only they know the "real truth," may imagine conspiratorial cover-ups, or may feel disillusioned.
Since no source is unbiased, negative information presented by opposing viewpoints is likely to be more damaging and even less objective.  The negative item may be taken out of context of the whole religion and evaluated independently or in conjunction with other negative events by individuals or groups at cross-purposes with the religion's aims.
So, what do you think?  Does the church whitewash as an organization or is it just the efforts of well-meaning individuals to defend what they hold dear?  Do all organizations whitewash?  Is white-washing lying?  Is it inevitable?  Is it better or worse than the alternative?  What do you suggest as a better way to share negative information or confusing and ambiguous information?  Discuss.