One of the attractive components to Mormon theology was the notion that Mormons were a chosen people, and both figuratively and literally part of the House of Israel.  The Book of Mormon also offered the idea that Israel was all over the earth throughout time in various times and places and that they are always the chosen people.  Mormon youth (and adults) who receive a Patriarchal Blessing are personally informed of their own lineage as a member of the House of Israel.  So, how does this compare to other religions' views of Israel and Judaism?
Christian sects have a Jewish problem.  Christ was a Jew who either fulfilled or rejected the faith in which he was raised.  Christianity shed basic tenets of Judaism including circumcision, dietary restrictions, the authority of the rabbis, and rituals that became impractical as the religion gained non-Jewish converts.  Early Christians invested in highlighting any Old Testament scripture that could plausibly be considered Messianic to bolster their claim that Jesus was divine.  Many early Christians sought to discredit the Jews to make it clear that despite their common roots, it was the parent religion that was in error, not its offspring.  A negative cycle of Jewish antagonism ensued which resulted in some of the worst atrocities of humanity, including the Inquisition and the Holocaust.
From its inception, Mormonism re-invented the relationship of Christianity to its Hebrew roots.  The Book of Mormon purports to be written by Hebraic people who openly worshiped Jesus Christ and knew directly about him, hundreds of years before his birth.  In proposing a pre-Christ Christology, Mormonism created an alternate Jewish history with a very recognizable and familiar Jesus Christ in the role of Messiah.  Even Isaiah is quoted at length to further solidify the notion that Isaiah was specifically talking about Jesus.
From the very beginning, Mormons have viewed themselves as an actual part of the House of Israel.  This belief in being part of "the chosen people" gives Mormons today and early Mormons a sense of purpose.  Some of the "Israel-centric" beliefs of Mormonism:
Gathering.  We believe in the literal gathering of Israel.  Many Christian sects also believe in this, and it certainly prompted the creation of the state of Israel.  Nevertheless, a unique component to the beliefs of early Mormonism was that there would be a "new" Jerusalem in the United States.
Lost Tribes.  The LDS have a belief that each member of the church is literally descended from (or adopted into) one of the Lost 10 Tribes.  As revealed through Patriarchal Blessings, most hail from the tribe of Ephraim, although commonly, native Americans and Polynesians tend to be assigned to Mannaseh, while those of actual Jewish descent have tribe assignments that reflect that.  (Incidentally, the Church of God in Christ, a black Pentacostal church formed in 1907 also has unique beliefs about the lost tribes, believing that England is Ephraim and the U.S. is the tribe of Mannaseh.)
Utah's geography.  When Saints arrived in Utah, the fact that there was a northbound freshwater lake flowing into a salt water lake was yet another sign that this was the right gathering place for the heirs of Israel, one with the same geography as the holy land.
Wandering.  The House of Israel wandered for 40 years before inheriting their promised land, which was frankly a barren wasteland.  Sound familiar?  Early Mormons considered their westward trek to be another test of the House of Israel, wandering by faith toward an unknown destination, and finally arriving in their arid home.  Yet pioneer stories are retold in Mormonism much as stories of Moses and the Israelites were told within Judaism.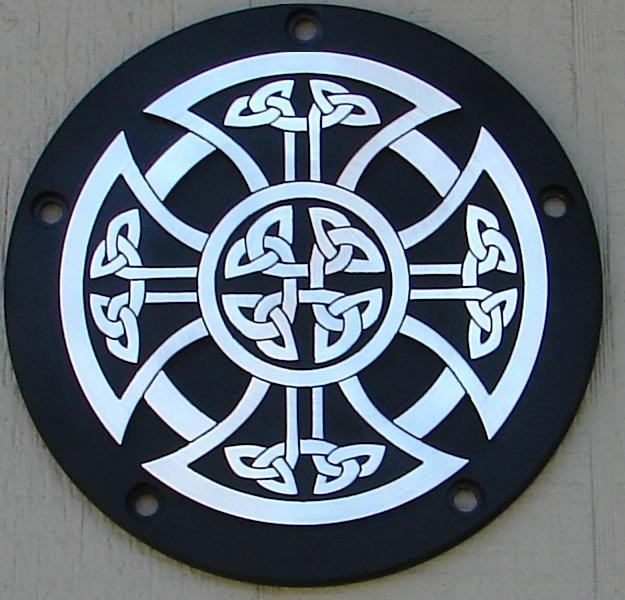 When apostasy struck in Kirtland (over the bank failure and economic crisis of 1837), elders were sent under Heber C. Kimball's leadership to England to preach.  Within 8 months, there were two thousand converts to Mormonism, many of whom are ancestors of current members of the church.  Most of these new converts (through Patriarchal Blessings) were assigned to the tribe of Ephraim.  Is the claim that the British descend from the tribe of Ephraim credible?  Interestingly, the idea that the Celts were descended from the Hebrews (tribe of Ephraim) has many non-LDS and LDS proponents.  This idea became popular in England, especially during the Victorian age; critics considered it an attempt to justify colonialism.  The catalyst for its popularity was a book written in 1871 by Edward Hine.
A few reasons Celts are believed to descend from the tribe of Ephraim:
similarities between Druidism and Phoenician religious worship combined with early Hebrew worship, see here.
similaries in Celtic names and Hebrew names, see here.
cultural similarities, see here.
And, a quick poll to see what tribe you were assigned personally.  (My guess is we'll be over 95% Ephraim):
[poll id="43″]
So, what do you think?  Does the church's view of the House of Israel strengthen our position and give the people a sense of purpose lacking in some other sects (but present in some other non-LDS sects as well)?  Was it an ingenious concept unique to Mormonism?
And do you believe in the accuracy of lineage as assigned in Patriarchal Blessings?  Why or why not?  Do you think that Celts are of Hebrew descent?
Discuss.