There are those among the disaffected who would like to reap the benefits of the church as a community although they may no longer share the belief system that is the foundation of the church.  For some, this works very well; for others, it's an endless source of frustration.  I recently read a great book called Connected:  The Power of Social Networks that described how social networks work.  As a result, I have drawn up 7 Rules (tips, really) for making church work as a social network.
Social Networks Are How Humanity Works
As a community, the church is like all other social networks; there are people you like, people you dismiss, people you trust, people who irritate you, and so forth.  Ideas pass from person to person, both good ideas (healthy habits, positive attitudes) and bad ideas (unhealthy habits, negative attitudes).  The benefits of belonging have a lot to do with the people who surround you.  If the social contacts are beneficial, membership is valuable.  If the social contacts are not beneficial, membership can be detrimental (this is one reason prisons are bad social networks if we hope to rehabilitate criminals).
Dirty Little Secret:  Not every social network is beneficial to every person.
Rule #1:  Recognize that it's a social network.  Choose to be in it.
Weak vs. Strong Connections
Social networks include strong connections (in Facebook, your "friends") and weak connections ("your friends' friends" and their friends).  Strong connections create your social norms – they tend to be most influential on your idealogies, views and habits.  But weak connections are also valuable – it's how we typically meet our spouses or find a new job.  Also, as information flows through our social network (via influential people), we can become susceptible to ideas and habits that originated through weak connections.
Dirty Little Secret:  People often take a passive stance with their relationships.  They may not scrutinize the sources of information (norms) that come to them.  Or they may not make good choices about strong vs. weak connections.
Rule #2:  Choose your strong relationships carefully (and be mindful of the influences of their strong relationships), and use your weak relationships to add to your network.
How Ideas Pass Through a Social Network – Why God has "Hand"
According to the book, you accept new ideas from people in your network that you admire, people you view as successful or educated.  The people who are influential to you are the ones you consider your closest "friends."  The people you influence are the ones who view you as their closest "friends."  Influence flows through social networks, from those perceived to be successful, educated, or wise to those who aspire to be like them.
In an episode of Seinfeld, George laments that he doesn't have "hand" in the relationship with his girlfriend.  The one with "hand" is the one who is more influential on the other; the one without "hand" is the one who hopes to gain most from the association.  The one with "hand" has all the power and can take the relationship or leave it.
This is like the hierarchy of intelligences described by Joseph Smith in Abraham 3:19 –
when "there are two spirits, one being more intelligent than the other; there shall be another more intelligent than they; I am the Lord thy God, I am more intelligent than they all."  So, influence flows from the most intelligent to less intelligent spirits.
So God has the potential for the most influence among all intelligences.  But if you don't know God, you just have to deal with the smartest mortal people you can find, be they authors, spouses, family members, prophets, talk show hosts or drinking buddies.
Dirty Little Secret:  People sometimes think friendships are equal or that advice from friends is all good since they have your interests at heart.  It's not all good.
Rule #3:  Understand and define your position in your social network and in your relationships (who has "hand" with you; with whom do you have "hand"?).  IOW, don't take advice from stupid people or from people who are taking advice from stupid people.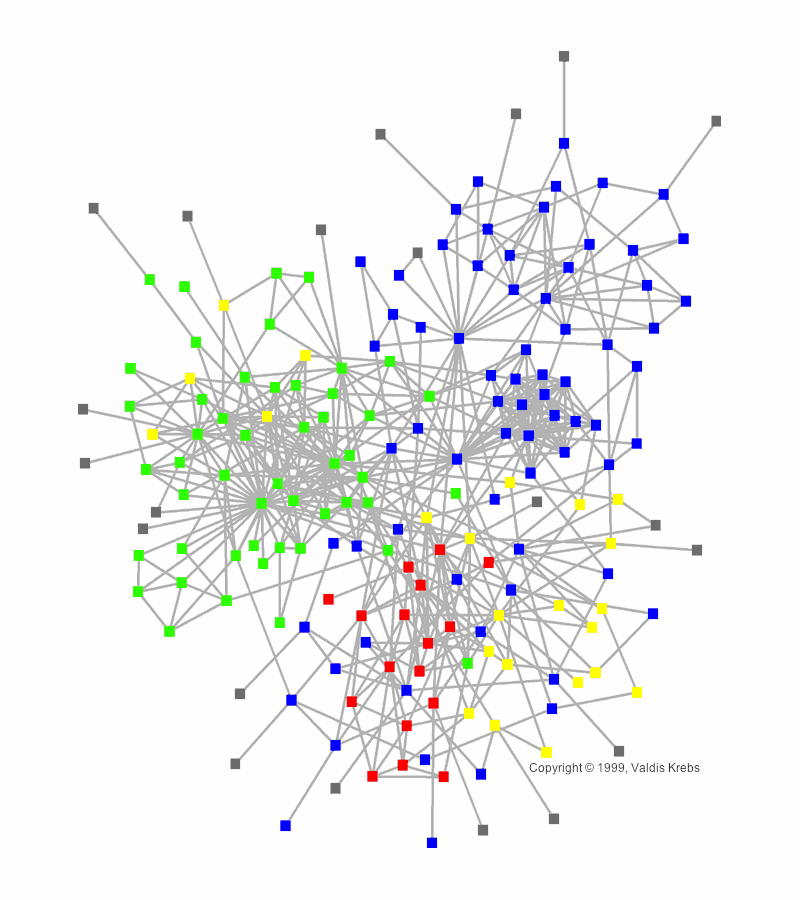 Social Epidemics
Ideas move from person to person through a social network.  These might be useful, productive ideas ("smoking is bad for you,") or bad, unproductive or unhealthy ideas ("fried food dipped in lard is delicious").  Likewise, within the church, various doctrinal interpretations operate like social epidemics.  An interpretation is introduced by someone, and that idea spreads if people view it as 1) credible on its own merits, 2) coming from a reliable source, and 3) not contradicted by a better sourced, more convincing argument.   BTW, rejecting bad ideas increases your influence over time as does embracing good ideas.  Look at what has happened to smoker populations over the last 30 years for an example of this.
Dirty Little Secret:  You are always vulnerable to the ideas and social norms of your network, especially if you are unaware that you are.
Rule #4:  Pay attention to how ideas flow in your network; accept the best ideas from the best sources.
Four Types of People in Communities
There are four different personalities that emerge in all societies: collaborators, freeloaders, punishers and loners.  This pattern recurs whenever societies form:
Individual

loners

live in relative isolation or small family groups.
Individuals learn that they can achieve more in

collaboration

.
Some individuals in the system (

free-loaders

) decide they can reap the rewards of the group without participating.
Some individuals resent the freeloaders and self-designate as

punishers

to control the behaviors that are counterproductive to the society's greater good (at least in their view).
What might these types look like in a church setting?
Loners.  These folks don't really participate or interact much, so they are socially neutral.  They may be peripherally associated with the ward (Jack Mormons) or they may attend regularly.  They are more like visitors than members; they give nothing to and take nothing from the organization.
Collaborators are the "norm" or the "majority."  These are your average people who try to help others, accept help from them, and wish the community well as an insider.  They both give to and take from the organization.
Freeloaders may be perpetual takers but not givers.  This could be in the form of taking things like church welfare, member contributions of time to the organization, individual service from others, or spiritual edification without putting equal or greater amounts of the same (service, money, ideas, spirituality) back into the community over time.
Punishers  are out to define and protect the boundaries of the organization.  They want to say who is in and who is out.  If they are influential, they can convince others to "unfriend" you or to "friend" you.   They want to punish and get rid of the free-loaders.

Sometimes they go too far and start to "punish" those who aren't free-loaders overall, but who are going through a rough period in which they need more than they can contribute.
They may also target loners if they mis-assess them as free-loaders due to their low contribution.
Dirty Little Secret:  We need punishers like we need antibodies.  But antibodies unchecked lead to excessive allergies, rejecting things that are not harmful or even that are good.
Rule #5:  Give as much or more than you get.  Don't freeload.  Ignore punishers if you can, and stay the heck off their radar.  If you get there somehow, make it clear you are not a freeloader.
Can You "Friend" God?
The book posits that "friending" God is actually an effective way to create a broader social network because suddenly all of humanity is the friend of a friend (other believers) or the friend of a friend of a friend (anyone who knows another believer).  It all depends on who you consider to be "God's friends," which varies.  Some Christians would say all Christians are "God's friends," (although many exclude the types of Christians they don't like such as Mormons).  IOW, belonging to a religion (friending God) does increase your social network instantly and substantially, and to some extent, you can define how it does that.
Dirty Little Secret:  God may not be a respecter of persons, but religious cultures are, and so is your social network.
Rule #6:  To maximize your religious social network, you have to friend God.  This can be as simple as viewing everyone as connected and being filled with love toward all humanity.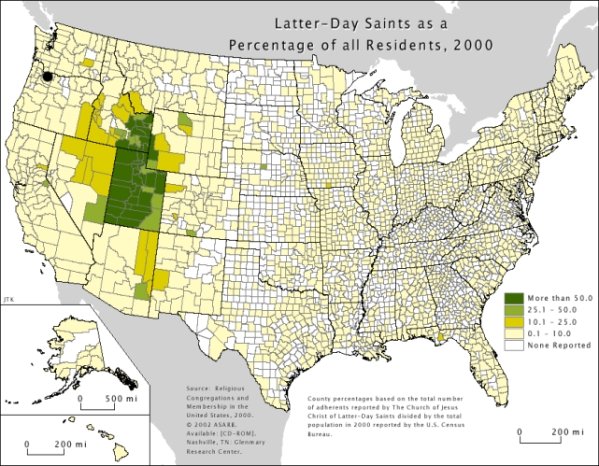 Friending God puts you in a theoretical sibling relationship with all of humanity.  In reality, the connections created are mostly "weak" ones (not direct friends), but they do carry the social benefits of weak connections:  links to 1) prospective spouses, 2) job opportunities, and 3) new ideas (good and bad) that pass through chains of influence to you.
Likewise, "unfriending God" has some of the immediate disadvantages – you suddenly erase your weak connections, isolating yourself from those benefits of the community.  Similarly, a relationship with God is like a relationship with anyone else, except that it's even more one-sided and subject to personal interpretation (although all relationships are like this to an extent).
Unfortunately, marriages sometimes fail when people mistake a weak connection (through their mutual "friend" God) for a strong connection.  Strong connections take personal investment and time to develop.
Dirty Little Secret:  Strong connections require admiration and influence.  And in a marriage, it has to be a two-way street.
Rule #7:  Bear in mind the difference between a strong tie to God (if you even have that) and a weak tie through God to another person.  Building strong ties takes work.  Marriages require strong ties with influence in both directions (not too much "hand" on one side or the other).
Are any of these tips helpful to you?  Do you disagree with any?  How does the church work for you as a social network?  Do these models help?  Discuss.