A few weeks ago I wrote a post on suffering.  Resulting from a thoughtful critique of that post, by An
drew S, and a recommendation (in the following discussion) to read Emmanuel Levinas' essay on 'Useless Suffering', I have decided to present a re-formulated version of my comments; because my thinking has moved on.  I hope that this is not redundant, it certainly has not been for me.  I actually hope to write a third post based on a more detailed survey of Levinas' arguments but that will be in the future.
I enjoy the TV show 'House'.  Aside from his acerbic wit I often enjoy the program's discussion of issues of atheism and the explanation for suffering that exists in the world.  There are two episodes in particular that relate to this topic of suffering.  In one a girl comes into the surgery who has been raped and asks to have House treat her.  There is nothing wrong with her (medically) and so he sees no reason to treat her.  As a 'Theology Major' the episode develops through their dialogue on whether God exists and how he could let this happen.  Their approaches reveal an almost dichotomised view of the world.  House attempts to find the meaning behind her suffering in the randomness of the world and the psychology of the attacker.  She sees meaning in her suffering as something which exists, but which is beyond her understanding.
The second episode brings a magician into House's diagnostic department.  They discuss the need to know versus the need for wonder and mystery.  The Magician seems almost to relish the mysterious nature of disease and would rather die from an unknown source than be saved from a known diseases.  The episode concludes with House finding the reason for the sickness and curing the Magician.  The final line from House is: 'knowing is way cooler'.
For me this highlights a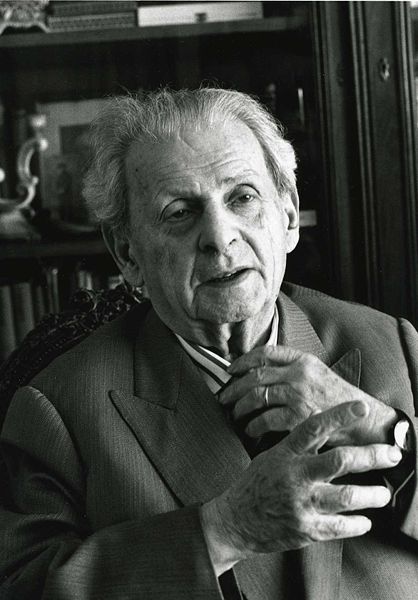 tension in thinking about suffering that I had not appreciated fully before but which I think Levinas describes aptly.  He writes that suffering is suffering because of 'the denial, the refusal of meaning' that attends it [1].  What I think Levinas is trying to get at  here is that suffering is different from pain.  Pain can be explained.  The magicians pain was not mysterious any longer because the explanation was given for that pain.  Yet pain becomes suffering when the explanation (House's explanation) seems to break down or fracture under the weight of the suffering.  Thus the strength of House's rationality seems more facile and weak in the case of the rape victim.  That type of pain causes suffering because it resists an explanation and meaning.
Yet, this is not necessarily the point at which religion or theology sweeps in and begins providing discrete meaning for all suffering.  For suffering resists all type of meaning, even religious.  Thus any explanation, even one provided by religion still seems to have fractures and breaks were the explanation does not fit, as Levinas demonstrates in the essay.  Religious explanations fail to console just as easily as Medical or psychological or any other explanantions.
Therefore if suffering resists meaning, then can meaning be found in suffering as I previously argued.  I think it can, but it can only ever do it imperfectly.  Our explanations will never be generalisable nor will they fully satisfy or console.  C.S. Lewis wrote, after the death of his wife, that he believes there is truth in religion, there is religious duty; but if you talk 'to [him] about the consolations of religion' and he will 'suspect that you don't understand'[2].
If we expect religion or God to provide answers any more satisfactory than any other ideology or explanatory-structure then perhaps we have mis-understood.  What then is the role of religion in such suffering?  Levinas provides one possible explanation, which I hope to discuss in a future post.  But I want to offer a suggestion here which uses faith.
Alma describes faith as not having a perfect knowledge.  Faith can involve contradiction (see my previous posts on Kierkegaard and on Worship).  Religion then can provide people (and other institutions can do something similar) with a context for living out our lives beneath the weight of useless and unexplained suffering.  The contradiction built into meaningless suffering is so great that many have turned toward religious explanations to provide satisfactory answers when perhaps all that was required or expected by God, was to continue to seek out a relationship with Him in the midst of such contradiction.  A faith that is more about faithfulness and relationships (of trust and love) than about doctrinal explanations.  A faith that does not require a future meaning for the suffering of the present.
I am not saying that we should not seek to find meaning in our suffering, I think there is some value in that process, especially if we involve God in it.  Yet, what I am arguing is that by its very nature, suffering refuses to be circumscribed by a meaningful explanation.  As such, the response of religion, should be in part an acceptance of this contradiction and an attempt to utilize the dynamism of such contradictions to direct us toward God.  Yet, the passivity and activity of these two movements is a contradiciton in itself.
Notes:
1. Emmanuel Levinas, Useless Suffering in Entre Nous [London: Continuum, 2006], p. 78.
2. C.S. Lewis, A Grief Observed [London: Faber & Faber, 1961], p. 23.