This must be the the third year that I have heard people bemoan government plans to change the name of Christmas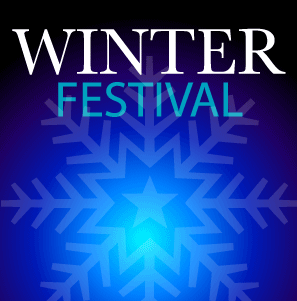 to 'Winter Festival' or some such other variant.  A little research shows that this is unfounded, in most cases, and seems linked to a gentleman named Bill O'Reilly, but there has been some rumours bubbling in the UK.  But is this really a big deal?
Firstly, I can understand other religions who live in my community who might be frustrated at the effort and money that is spent of events during the Christmas season, that is not directed into events that would help their own religious festivals.
Secondly, I sense that if Christians want their festivals to remain important then we need to ensure that they are important by our practising them rather than using (or assuming) some sort of cultural supremacy simply because we happen to be the dominant religious culture in a country.
Thirdly, no one else can determine whether I worship Christmas and the extent to which I feel the spirit of Christ.  Therefore although I think having that focus at Christmas time is a good thing I should not let the fact that other people do not believe become the major focus of my worship.  I am sure people who celebrate any of the Islamic festivals do not concern themselves with my benign neglect of their religious festival so why should I use mine against them.
Fourthly, no one can stop me from calling it Christmas, if I so choose.  I don't care what anyone else calls.  If they want to change the legal name so that it does not alienate other religious denominations then I can't see an issue with that.
This just seems a mis-directed way to focus on Christmas at a time of year when Christians should be at their most tolerating, inclusive and forgiving.
What do you think?
Should we legally protect Christmas or should we emphasise celebrating it ourselves and not be concerned about what others do?